"At the center of medicine there is always a human relationship between a patient and a doctor."
Michael Balint
Our Society and Its History
---
The American Balint Society is a supportive and collaborative organization of clinicians and teachers whose common values are promoted through a group process of exploration and training called the Balint group. The goal of the Balint group experience is for the participants to transform uncertainty, confusion, and difficulty in the clinician-patient relationship into understanding and meaning that nurture a more therapeutic alliance between them. We appreciate the use of intellect, emotion, empathy and self-reflection in the doctor's work and we value the therapeutic potential of the clinician-patient relationship.
The ABS was born in May 1990, formed by medical educators convened at a Balint theme day at the annual meeting of the Society of Teachers of Family Medicine in Seattle, Washington. Until that time, a number of faculty in Family Medicine programs throughout the US had been leading Balint groups autonomously, and according to their own understandings of the teachings of Michael and Enid Balint. Eighty-five interested people participated in this maiden effort, resulting in the election of officers and a governing council that were charged with the development of this organization along lines of the Balint Societies that existed in England and many other countries.

By 1993 The ABS was prepared to hold its first Leadership Training Intensive, in Wild Dunes, SC. This four-day experiential workshop format has evolved and is now repeated multiple times a year at locations nationwide. In 1999, in Sayre, PA, an initial Credentialing workshop was held to certify qualified Balint leaders and a procedure to certify subsequent Balint leaders was established. This was followed by requirements established to become designated a Balint Leader Supervisor.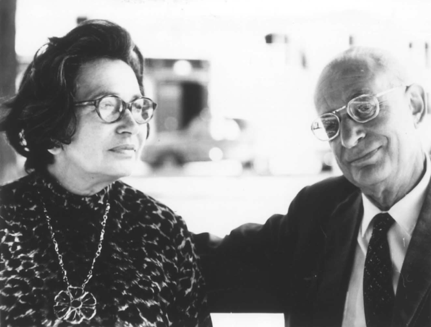 Michael and Enid Balint were psychoanalysts who started seminars for GPs (Family Physicians)in London in the 1950s.
Emeritus Councilors
The founders and early leaders of the ABS have achieved Emeritus Councilor status. As the Society grows and thrives, becoming a vital force in patient-centered medicine and the development of the therapeutic relationship, the Emeritus Councilors continue to mentor ABS members, lead and serve on committees, serve as faculty and supervise members advancing their training through credentialing or fellowship.