Healing, Mindfulness & Compassion: A Balint Retreat Weekend

May 10 - 12, 2024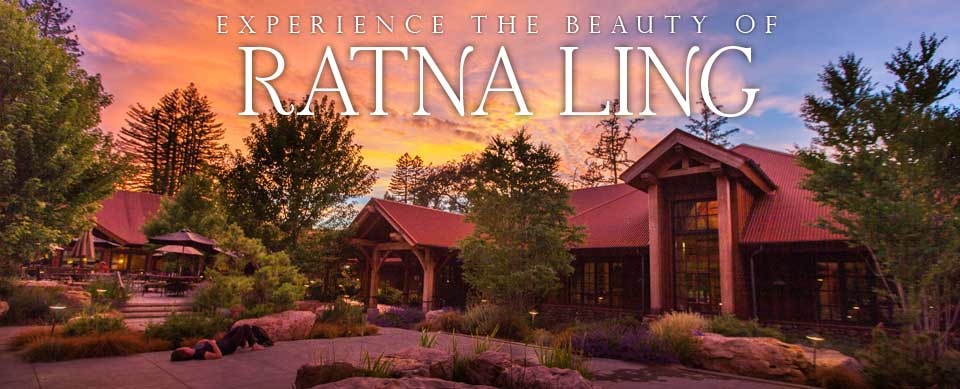 Health care professionals are invited to attend the Healing, Mindfulness and Compassion Retreat at the beautiful and tranquil Ratna Ling Conference Center in the Redwoods of Sonoma County, California. The weekend conference combines Eastern and Western approaches to healing: Tibetan Yoga and Meditation as well as Balint sessions that address the complex emotional landscape of the clinician-patient relationship. The Balint group format is an empathy-enhancing practice to strengthen treatment alliances, improve care delivery, increase practitioner resilience and decrease professional isolation. Further context on the neuroscience of compassion and its importance in the provision of effective service will increase understanding of the connection between practitioners' self-care and the care they are able to offer others. The accommodations and architecture are exquisite and the weekend is educational, restful, and rejuvenating.
Target Audience
This post-graduate level training is designed for health care professionals who seek to develop their clinician-patient relationship skills. The curriculum is appropriate for physicians (primary care, psychiatry, other specialists), psychologists, social workers, other mental health professionals, and other clinicians in the health care field. While appropriate for those already involved in Balint work as group members or leaders, no prior experience with the method is required. The weekend is quite applicable for clinicians, residents and fellows wanting to learn more about Balint work.

Accreditation
Application for CME credit has been filed with the American Academy of Family Physicians. Determination of credit is pending.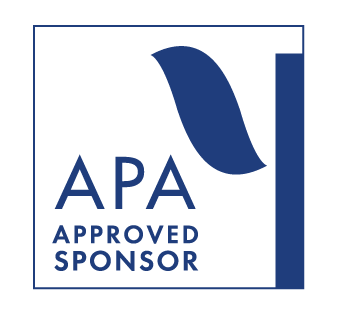 The American Balint Society is approved by the American Psychological Association to sponsor continuing education for psychologists. The American Balint Society maintains responsibility for this program and its content. The California Board of Behavioral Science Examiners allows MFTs and LCSWs to claim credit for courses offered by APA approved providers. This activity is approved for 9.25 CE credits.
Program Learning Objectives:
Identify aspects of challenging practitioner/client relationships which affect your practice.
Discuss the impact of provider reflection and self-care on clinical practice.
Explain the importance of compassion for the resilience of practitioners.
Formulate different options for handling challenging patient encounters.
Describe the usefulness of the group process for members as well as case presenters.
Differentiate Balint group work from conventional case consultation.
Identify your own responses to language related to diversity and the "otherness" of patients.
Registration Deadline: March 15, 2024
Ritch Addison, PhD
Credentialed Balint Leader
Clinical Professor
UCSF Department of Family and Community Medicine
Santa Rosa, CA

Ellen Barnett, MD, PhD
Credentialed Balint Leader
Founder, Integrative Medical Clinic
Santa Rosa, CA
Bob Dozor, MD
Founder, Integrative Medical Clinic
Santa Rosa, CA
Maryellen Curran, PhD
Psychologist and Balint Leader
Santa Rosa, CA
Donna Morton, PT, NC
Therapist, Holistic Nutritionist, Wellness Educator
Berkeley, CA
Rosalyn White
Ratna Ling
Cazadero, CA
Registration Fees
Single registration:
Non-members
$825 by February 15, 2024; $875 thereafter
ABS members
$775 by February 15, 2024; $825 thereafter
Residents, students, fellows receive a reduced rate:
$675 with no early registration differential
Registration Deadline: March 15, 2024, or once 18 participants have registered.

Registration fees include syllabus, shared lodging and meals. Lodging is a large cottage with two private bedrooms and shared common areas (bathroom, kitchen, living room and deck). Lodging will be shared with one other registrant.
All registrants must be up to date with their vaccination for COVID-19 in order to attend the course. In addition, in accordance with practices at other medical conferences, we are asking all participants to provide us proof of up to date vaccination status in the form of your COVID-19 Vaccination Record Card in order to attend the course. We require that you send an image of your card in advance to the ABS Executive Administrator, Shantel Beckers, at admin@americanbalintsociety.org.
A portion of the fees will benefit the Nyingma Community to support the Tibetan diaspora.

Cancellation Policy
Registrants wishing to cancel their registration must do so in writing by the cancellation deadline of March 15, 2024. For cancellations received by the cancelation date, $100 of the registration fee will be withheld for administrative fees and the refund will be issued within 30 days of acknowledgment of the cancellation. For cancellations received after the cancellation date, no refunds will be available.

Registration will be limited to 18 participants.
Application does not guarantee acceptance. The American Balint Society (ABS) reserves the right to choose the participants and registrants for its programs and to assign participants to small groups in order to maximize the educational and professional experience offered. We reserve the right to refuse registrations and to cancel registrations already made or to postpone or cancel any course due to unforeseen circumstances or insufficient enrollment. In the event of cancelation by the ABS, any registration fees paid will be refunded. Such refund shall represent the entire liability to the registrant.
For more information contact Ritch Addison.
Grievance Policy
Please review the ABS Events Grievance Policy if you have concerns you need addressed. ABS Grievance Policy
Please Note:

Participants should be clinically active and willing to present cases.

It is important to participate in the entire program. Please do not arrive late, leave early or miss sessions.

Advance notification of any special needs will help us provide better service. Please notify us of your needs at time of registration.

When going through the registration process, be sure to "allow" email communication, as there will be emails to registrants leading up to the retreat.

While Balint group work is a centerpiece of the retreat, this is not a course for leadership training.